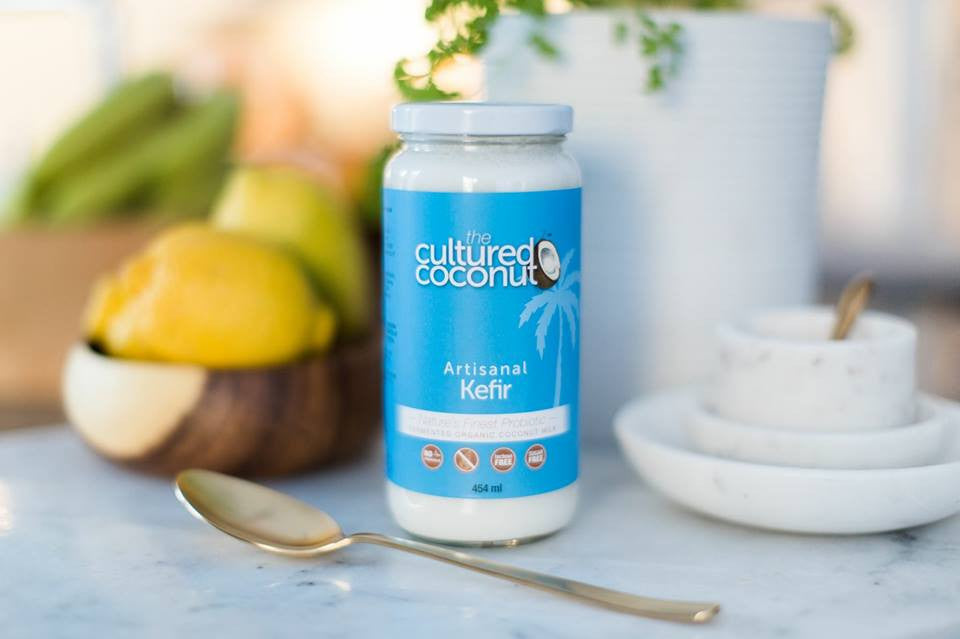 The Cultured Coconut
Coconut Kefir:
Non dairy, gluten free coconut kefir providing up to 300 billion probiotic count with up to 50 different probiotic strains
One tablespoon a day!
Has a slightly tart coconut flavour
Must be kept refrigerated
Please note that WE DO NOT ship this product.  In store sale only because it has to be refrigerated.