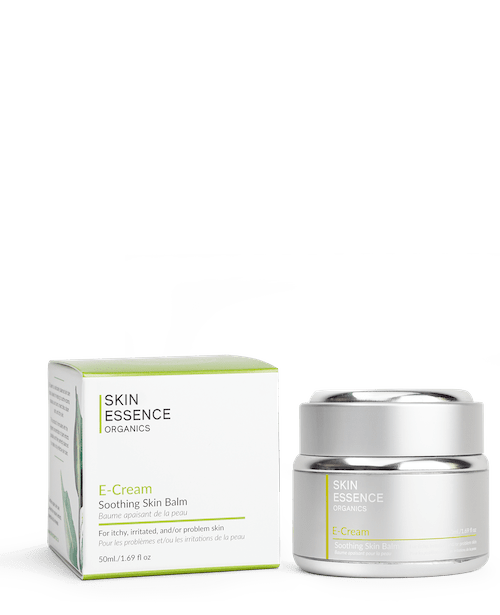 Skin Essence - E-Cream
Soothing Skin Balm
E-Cream is a delicately balanced skin balm that contains a wide variety of plant extracts which offer excellent calming, soothing and anti-inflammatory benefits. E-Cream is ideal for helping to soothe and reduce the effects of eczema, redness, sun burns, insect bites, and dry/itchy skin.
This unique formula can be used anywhere on the body, including the face as a daily moisturizer. For those who need a little extra hydration, we suggest applying E-Cream overtop of one of our moisturizers Neroli, Nourish, Soothe, Light and Rosehip.
Application
---
Rub E-Cream onto skin as needed.
Best results with repeated applications.
Composition
---
This product is formulated using the highest concentration of plant extracts possible and has been carefully balanced to create a truly effective and soothing skin balm.