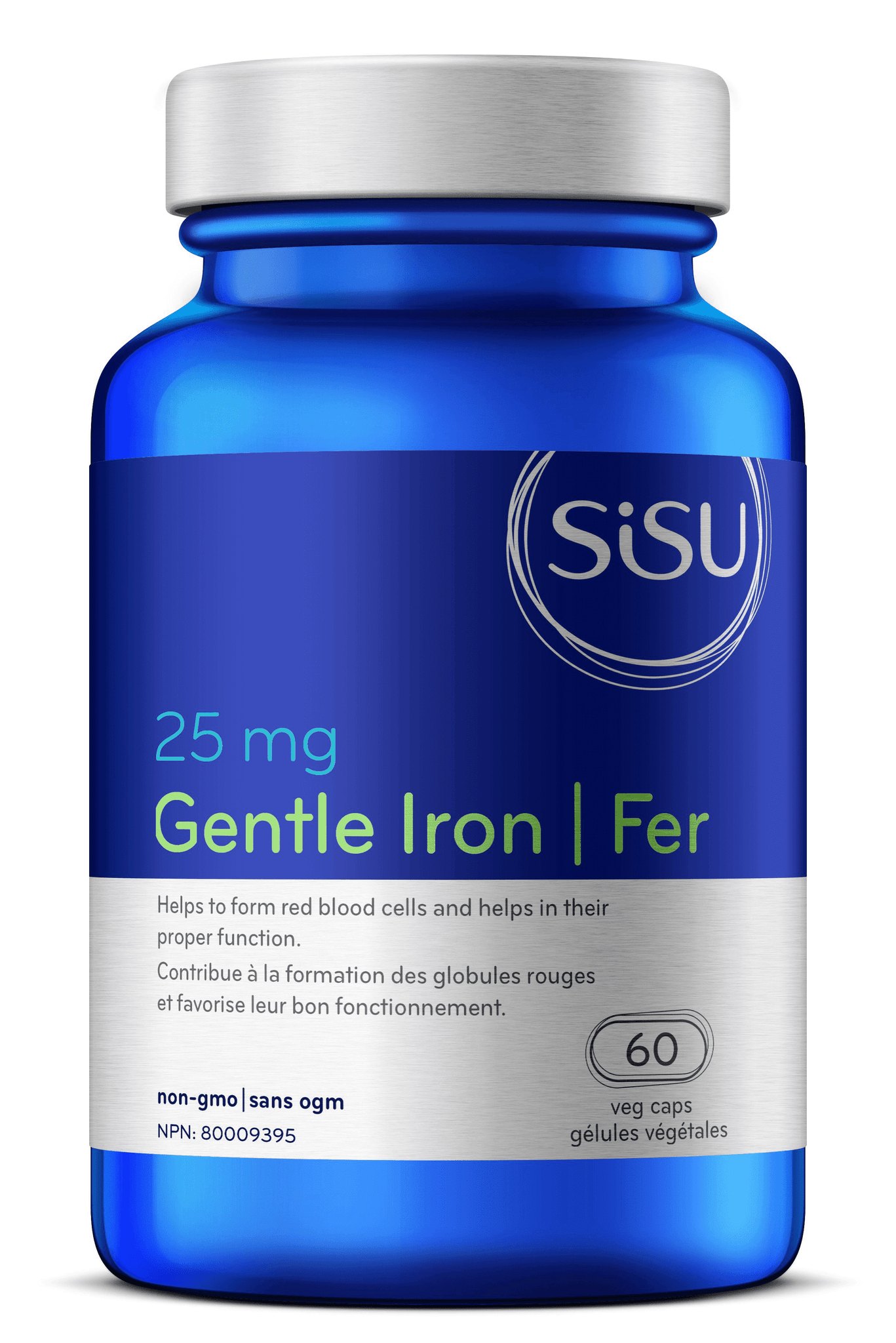 SISU Gentle Iron
Gentle Iron
A factor in the maintenance of good health; Helps to form red blood cells and helps in their proper function.
Iron deficiency is the most common nutrient deficiency in the industrial world. Up to 50% of adolescent girls, pregnant women, and elderly people suffer from iron-deficiency anemia, and up to 60% of healthy young women are living with daily tiredness and sadness associated with mild iron deficiency. Vegetarians and people who don't eat a balanced diet can also suffer from iron deficiency. A supplement is a simple and reliable option for maintaining healthy levels of this essential mineral.
Product Information
Each capsule contains 25 mg of elemental iron from the bisglycinate form
Better absorbed and easier on the stomach than other forms of iron
Less likely to cause stomach upset or constipation
Patented chelated iron using the Albion process
Can be taken with vitamin C or Ester-C® for improved absorption
Can be taken with a B complex or multivitamin containing vitamin B12 and folic acid for additional support for red blood cell manufacture
SISU Advantages
Easy-to-swallow capsules
Suitable for vegans
Good Manufacturing Practices standards
Tested for guaranteed purity and potency
NPN approved
Available In...
Each vegetarian capsule contains: Medicinal ingredient:Iron (Iron (II) bisglycinate)...25 mg Non-medicinal ingredients: microcrystalline cellulose, magnesium stearate (vegetable). Capsule shell: hypromellose.
Contains no corn, dairy, peanuts, wheat, gluten or soy.
Adult dosage: Take 1 capsule daily with food or as directed by a health care practitioner.