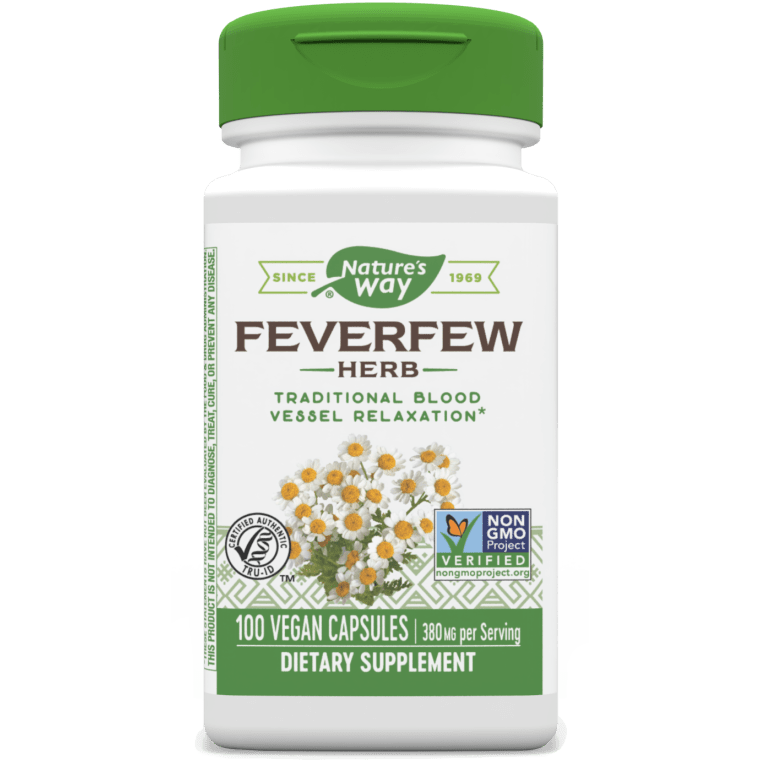 Nature's Way - Feverfew
Feverfew has been traditionally used to support blood vessel tone.
Feverfew is harvested at peak potency.
Directions:
Adults take 1 capsule daily. Take with or after food. Reduce the dosage gradually if treatment is to be paused or discontinued. Use for a minimum of 4-6 weeks to see beneficial effects. Consult a health care practitioner for use beyond 4 months.