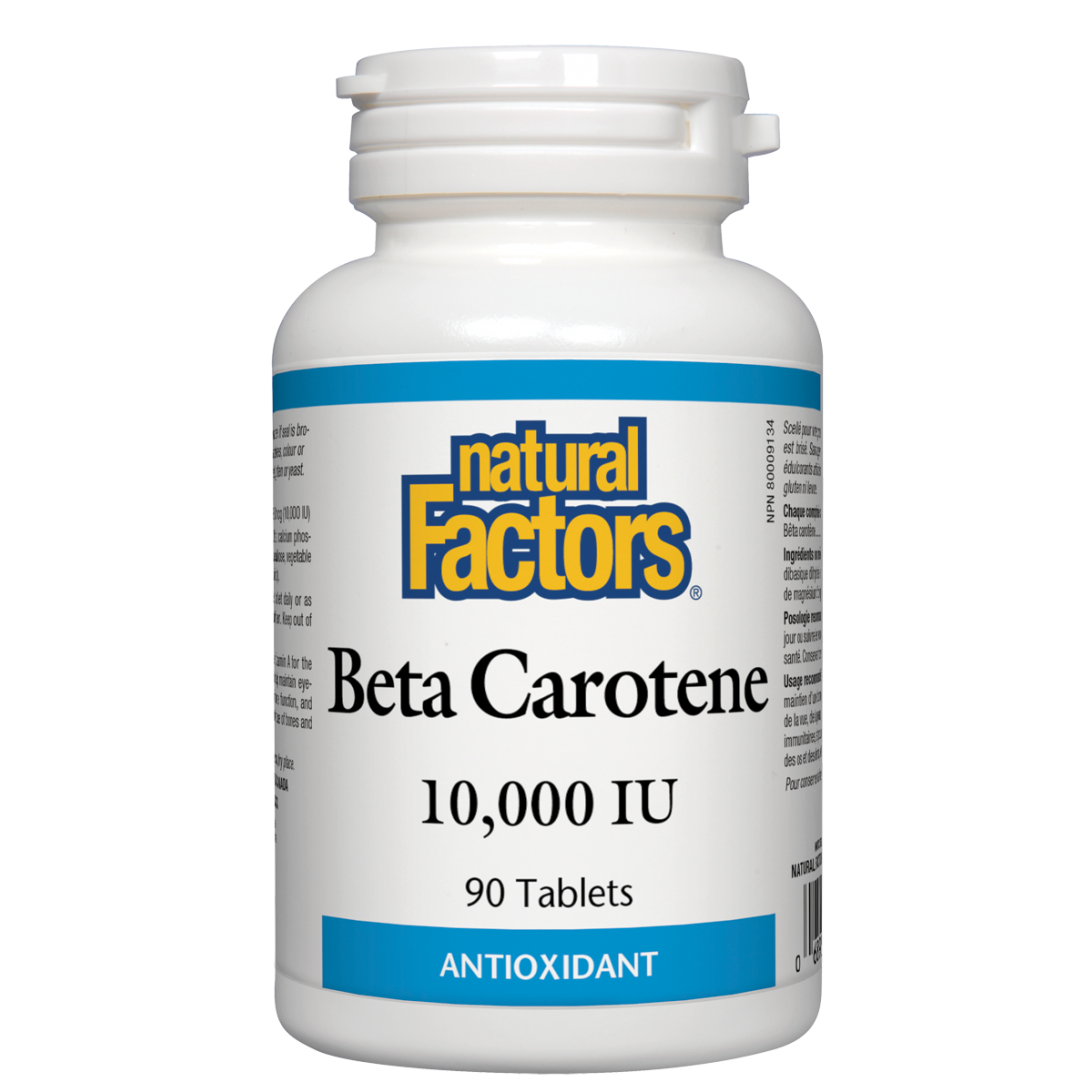 Natural Factors - Beta Carotene 10 000 IU
Feature summary
Vitamin A is essential for many bodily processes including: vision and healthy skin, digestion, respiration, reproduction and the building of bones and teeth. Beta carotene is an excellent antioxidant and source of vitamin A, with no danger of buildup in the liver. Vitamin A comes in two basic forms, "regular" vitamin A and beta carotene. Beta carotene is known as provitamin A and is found in plants. The carotenes are powerful antioxidants. Beta Carotene 10,000 IU uses a natural source beta carotene.

An overload of free radicals leads to cell damage and increases the risk of many degenerative diseases. Therefore, it is prudent to take beta carotene as an antioxidant. Although high dosages may give the skin a golden tone, it also serves to protect the skin from sun damage.
Medicinal ingredients
| | |
| --- | --- |
| Each Tablet Contains: | |
| Beta Carotene | 6000 mcg (10,000 IU) |
Non-medicinal ingredients
Dicalcium phosphate dihydrate, microcrystalline cellulose, vegetable grade magnesium stearate (lubricant).