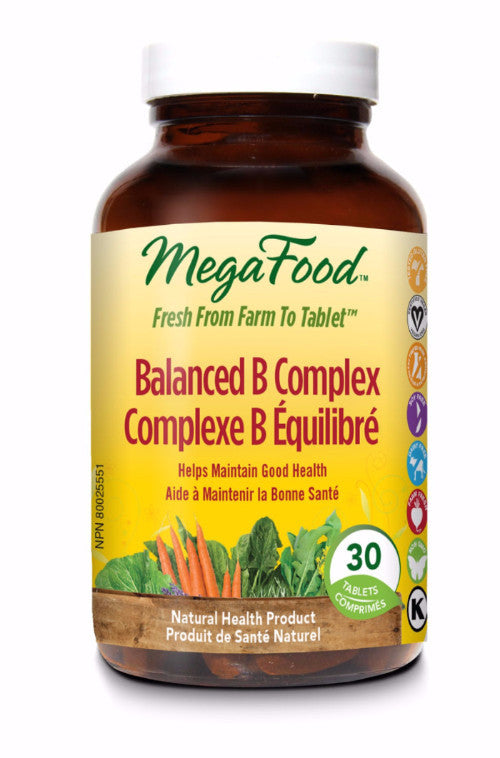 Mega Food Balanced B Complex
Balanced B Complex - Vitamins
Balanced ratio of FoodState® B complex
Promotes energy and health of the
nervous system*
Organic spinach provides synergistic conutrients
and life-enhancing chlorophyll
Easy to digest and can be taken on an empty stomach without upset
Other Ingredients: Plant Cellulose, Vegetable Lubricant, Silica.
Suggested Use: 1 tablet daily. May be taken anytime throughout the day, even on an empty stomach.
FoodState Nutrients™ are made with fresh and local foods. Crafted with our Slo-Food Process™, they deliver the most authentic nourishment available, which we believe the body recognizes as 100% whole food.