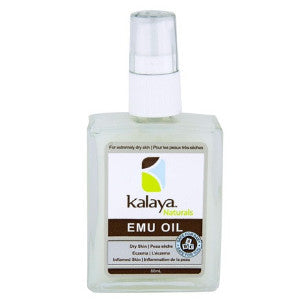 Kalaya Pure Emu Oil
Kalaya Ultimate Pure Emu Oil is 100% whole and natural emu oil certified as fully refined, exceeding all industry standards. Emu Oil is the ultimate solution for sensitive skin care, and effective in therapeutically solving skin issues related to extremely sensitive skin.
Benefits
Skin Nourishment
Sensitive Skin
Dry, Isolated Skin Conditions
Ultra Hydration
Source of 3,6,9 EFAs
Application
Apply directly to the skin, massage until completely penetrated.
For external use only. Store at room temperature out of direct sunlight.
 Ingredients
Triple Refined, Pharmaceutical Grade Pure Emu Oil