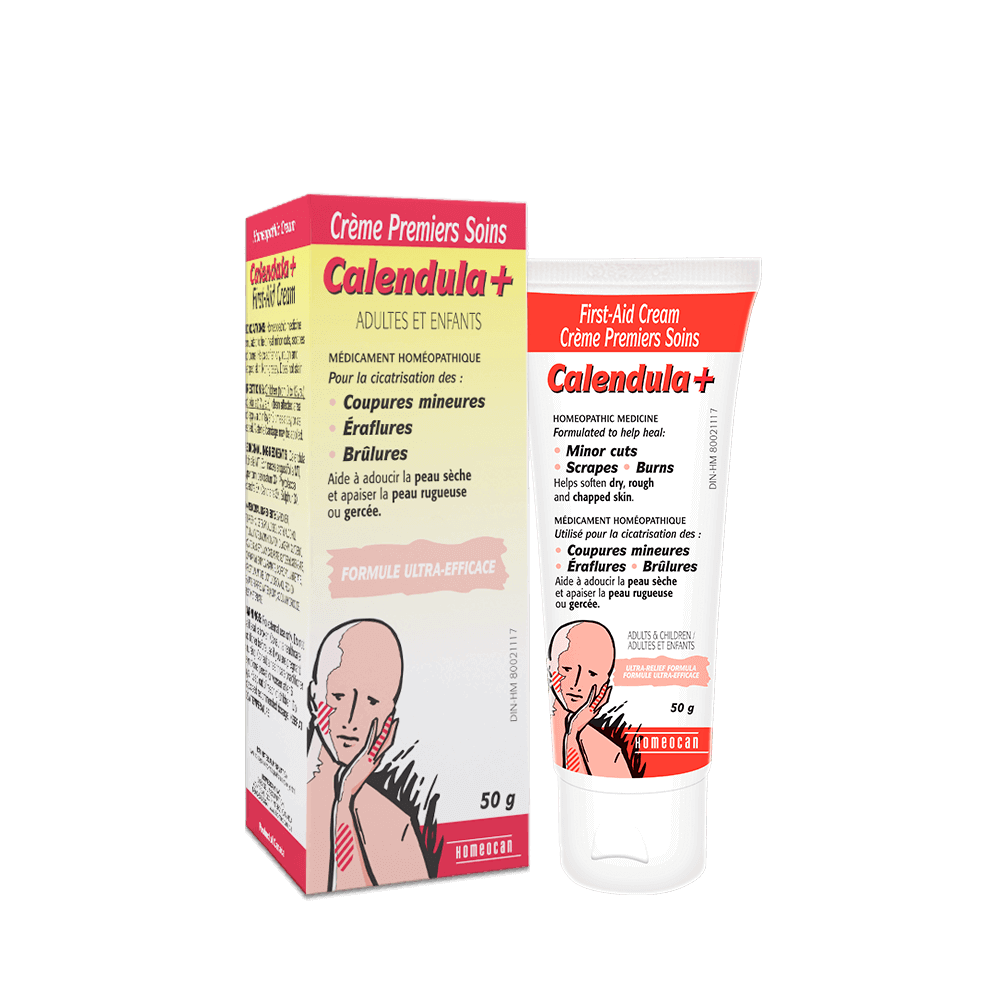 Homeocan Calendula Cream
Calendula first-aid cream is a homeopathic medicine. It is formulated to help heal minor cuts, scrapes and burns.
Also, it helps soften dry, rough and chapped skin.
Non-greasy. Does not stain.
Format: tube of 50 g
Effective and quick, we recommend that you use this cream as long as necessary. However, we advise you to take these remedies in addition to traditional medical treatment. Homeopathy can not replace a treatment prescribed by a professional.