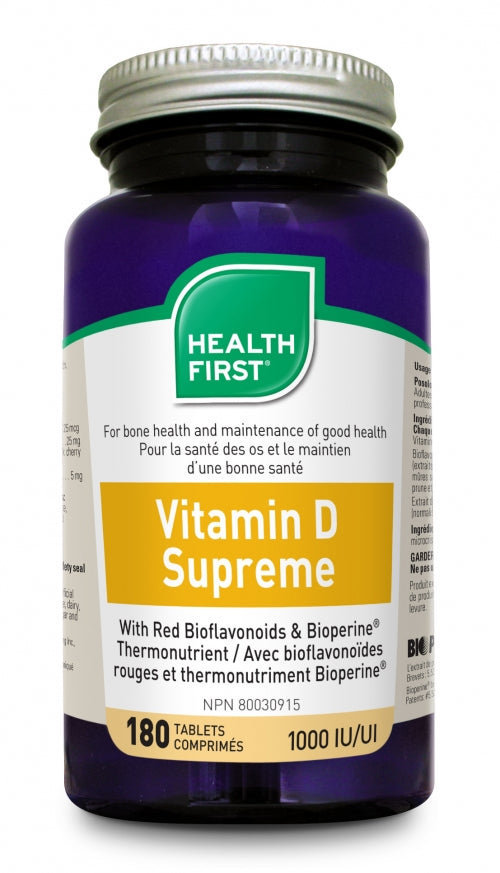 Health First Vitamin D Supreme
Natural Products Number (NPN): 80030915
Product Brief: Many Canadians are lacking in this "sunshine" vitamin, especially in winter months, leading to increased risk of bone weakening, inflammation and major diseases. Health First® Vitamin D Supreme features Bioperine for superior absorption and Red Bioflavonoids for enhanced effect.
Each tablet contains:
Vitamin D3 (cholecalciferol) 1000 IU/ 25 mcg
Red Bioflavonoids 25 mg
(from organic red grape skin, sorghum seed, blackberry seed, black cherry skin, black currant seed, red currant seed, plum skin, apple skin)
Bioperine Black Pepper Fruit Extract (standardized to 95% piperine) 5 mg
Non-medicinal ingredients: Dicalcium phosphate dihydrate, microcrystalline cellulose and magnesium stearate.
Adults Dosage: Take 1 tablet daily or as directed by a health care practitioner.
Free from: artificial colour, artificial flavour, gluten, wheat, lactose, preservatives, soy, added sugar and yeast