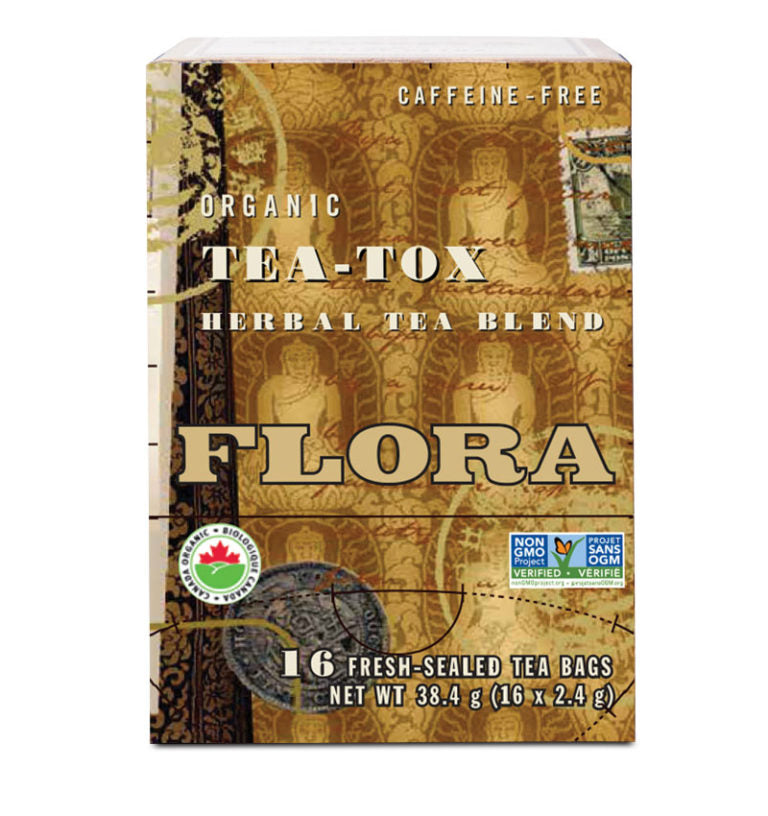 Flora - Tea-Tox Herbal Tea
Amid the clear air of the mountains of ancient Tibet, purification was embraced in order to revitalize the body and promote well-being, a practice that many around the world continue today. Flora's certified organic and caffeine-free cleansing tea blend contains a mixture of bitter and sweet herbs and spices, including cinnamon and ginger root, which continue this age-old tradition, and is safe and gentle on the system.
Caffeine-Free + Kosher + Non-GMO + Organic
Cinnamon bark*, burdock root*, dandelion root*, ginger root*, licorice root*, fennel seed*, nettle leaf*, yellow dock root*.
*Organic