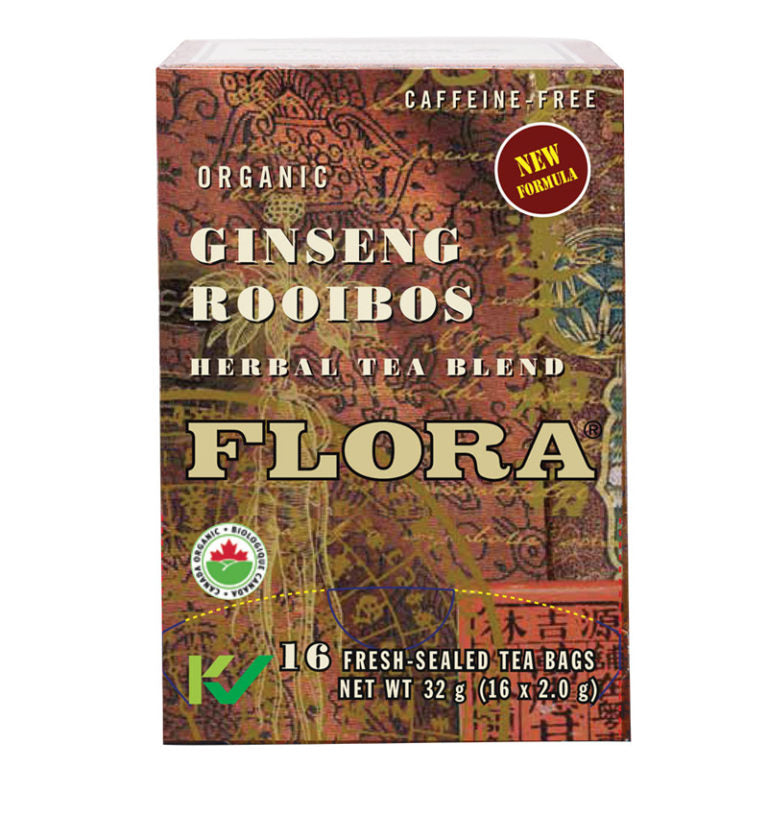 Flora - Ginseng Rooibos Tea
Earthy ginseng and soothing rooibos come together in this unique blend, steeped in history. Ginseng has played a key role in traditional Chinese medicine for more than 5000 years. Flora Ginseng Rooibos is an organic, caffeine-free blend that contains 60% Panax ginseng, also known as Asian ginseng, the most potent of all ginsengs, along with aromatic rooibos.
Caffeine-Free + Kosher + Non-GMO + Organic
Rooibos leaf*, lemongrass herb*, Chinese white ginseng root*, Siberian ginseng root*, lemon myrtle leaf*.
*Organic