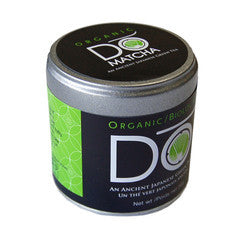 Domatcha Organic Green Matcha Tea
Organic Ceremonial Matcha
Certified organic by JONA (Japan Organic and Natural Foods Association), this premium, organic ceremonial Matcha is the purest and most sustainable way to enjoy the ancient Matcha tradition. Our DoMatcha™ Ceremonial Organic Matcha is produced in Kagoshima, Japan.
(Makes about 25 servings.)
To learn more about the benefits of matcha green tea and how to prepare it,
please click here.