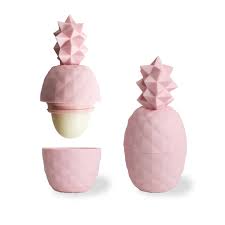 Rebels Refinery - Pineapple Lip Balm (Strawberry Mango)
Let's have a pineapple party!
Made in Canada - Cruelty-free - Travel-sized approved (TSA)
"Be a pineapple: Stand tall, wear a crown, and be sweet on the inside." ― Katherine Gaskin
Pineapples are a symbol of big greetings and warm welcomes. Pop open this pineapple and say a big "welcome" to soft, moisturized lips and a big smile. This pineapple is packed with the highest quality coconut and sweet almond oils designed
to make your smackers moist, nourished and protected.