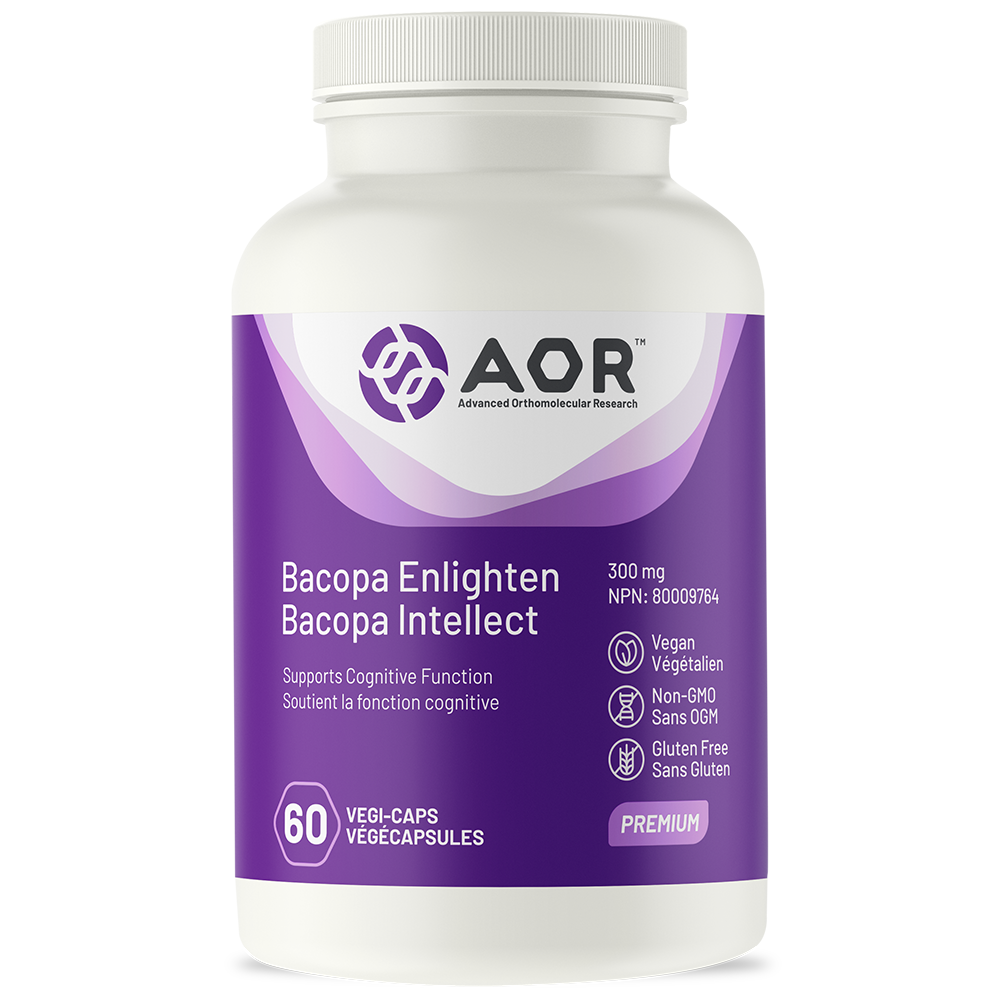 AOR - Bacopa
Ayurvedic Support for Healthy Mental Function
A powerful plant extract for improving mental function
Helps improve memory and other mental functions
Protects the nervous system and boosts antioxidant defenses in the brain
Clinically researched and used for centuries to support brain and nervous system function
Supplement Facts

Serving Size: 1 Vegi-Caps

Amount Per Serving

Bacopa monnieri [Brahmi] 30:1 extract* (50% bacosides A & B)
300 mg
Non-medicinal ingredients: microcrystalline cellulose. Capsule: hypromellose. *Equivalent to 9000 mg Bacopa monnieri Linn (whole plant).
AOR Guarantees: that no ingredients not listed on the label have been added to the product. Contains no wheat, gluten, corn, nuts, peanuts, sesame seeds, sulphites, mustard, dairy, soy, eggs, fish, shellfish or any animal byproducts.
Adult Dosage: Take 1 capsule daily, or as directed by a qualified health care practitioner.
Cautions: Consult a health care practitioner for use beyond 3 months. May cause nausea, dry mouth and fatigue.
Pregnancy/Nursing: Do not use
Source:
Bacopa monnieri Linn (Whole plant, standardized extract).
Main Indications:
Cognitive support
Neuroprotection
Anti-aging